Lots of trends turn up on runways and in stores every season. I ignore many of them as fads. They need to be suited to my age and lifestyle. I also look for items and styles that have wearability and longevity. So, I was excited to see plaid turn up as a major trend for Fall 2019. I have always LOVED plaid! I guess it reflects my more classic style. Plaid isn't just for stodgy old men and flannel shirt lovers.  Sport this classic pattern in everything from full suits, as shown above, to fun shoes.
Today, I am sharing some of my favorite plaids this season in a variety of items.
BLAZERS AND JACKETS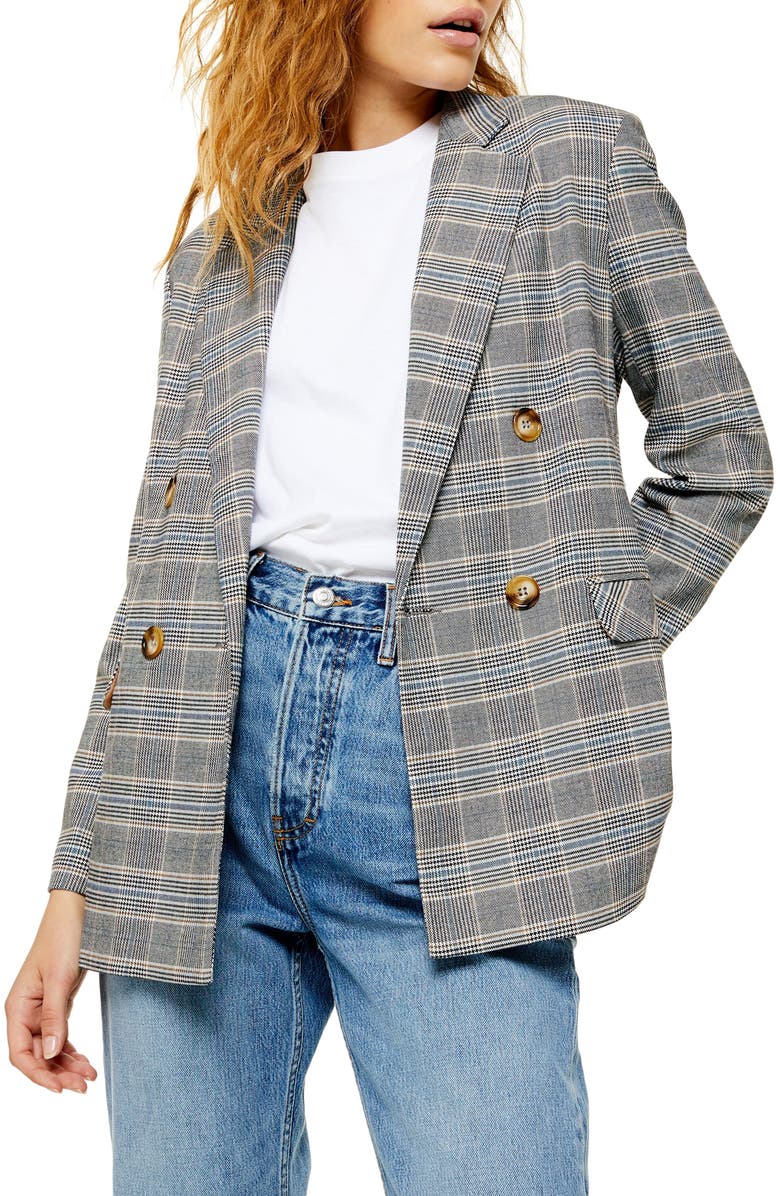 An oversized plaid double breasted blazer pairs beautifully with a pair of jeans and a tee.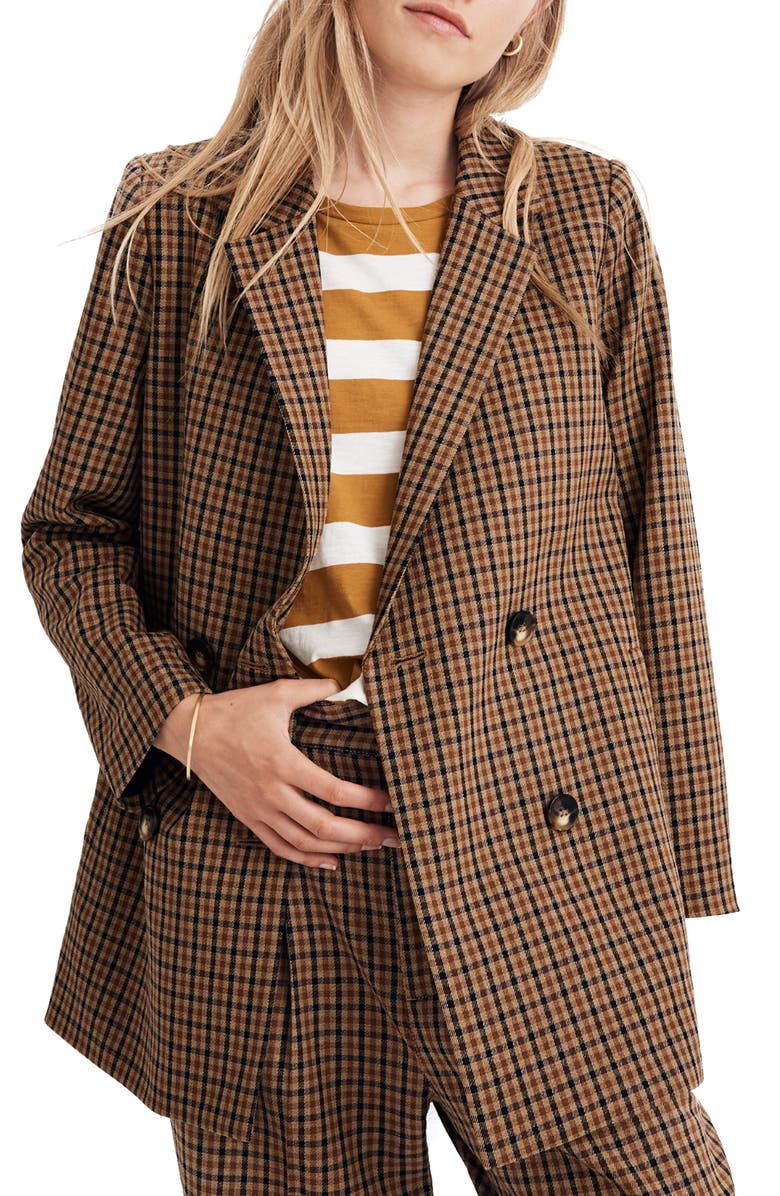 Another oversized plaid blazer is offered in a rich desert color.
 A simple glen plaid works with lots of wardrobe items.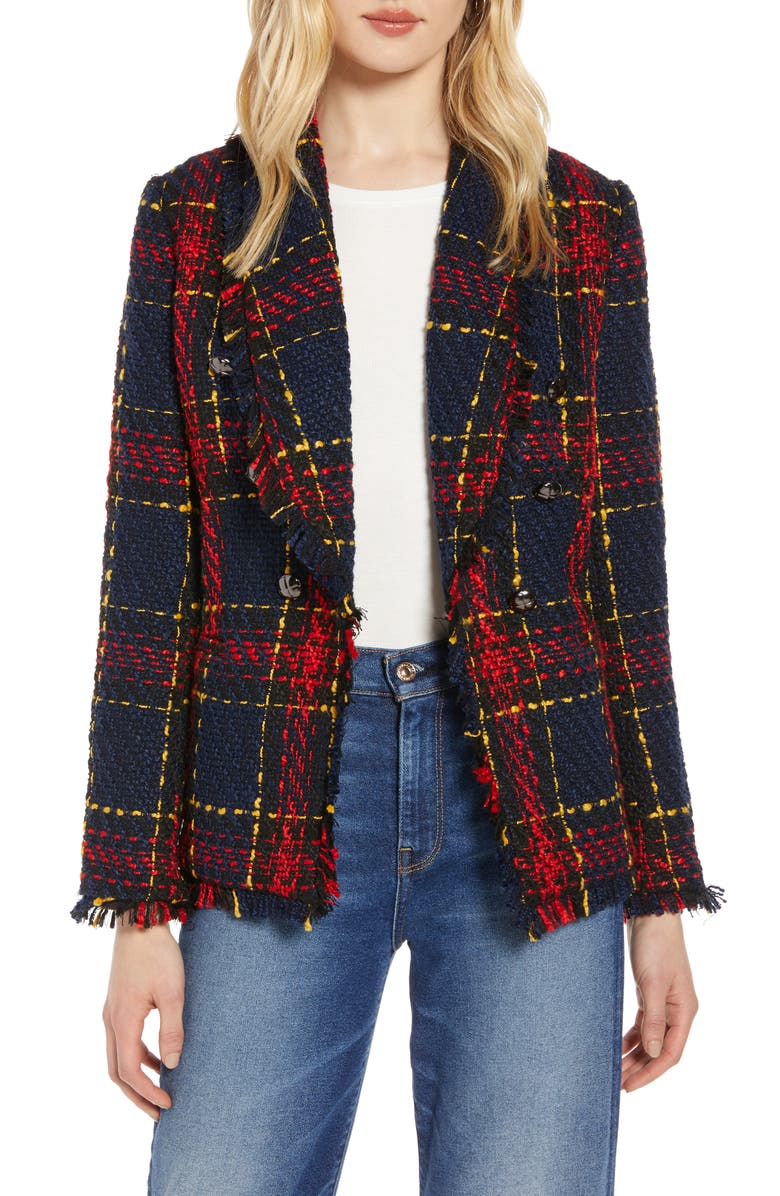 The fringed edges and bright plaid lend a modern flair to this darling plaid blazer.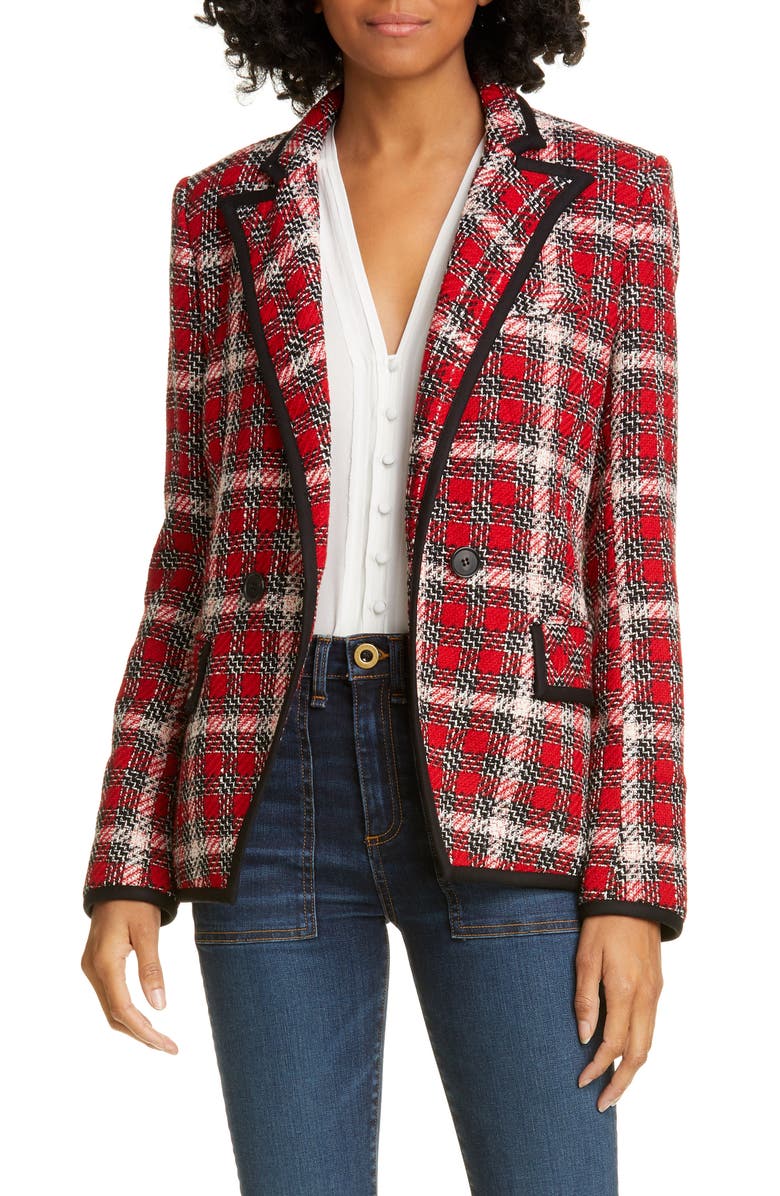 The contrast trim and sharp tailoring of this jacket elevate its look.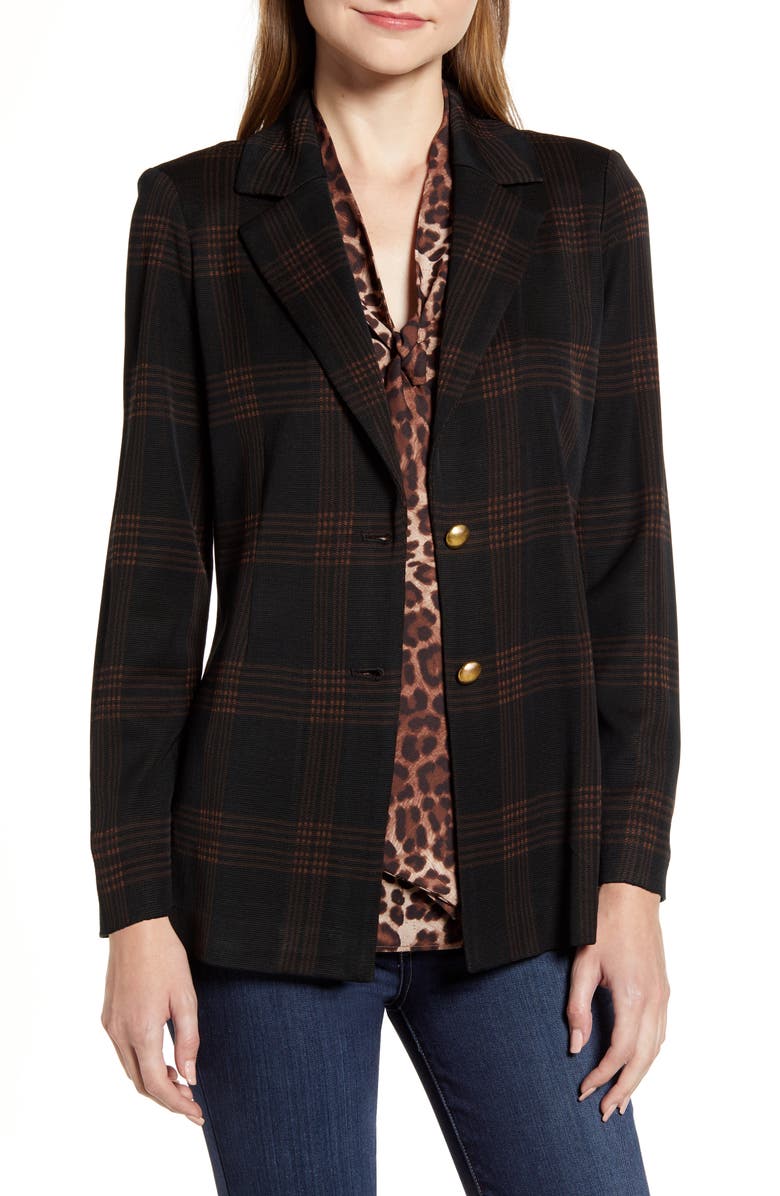 A subdued plaid jacket  offers comfort in a knit fabric. I also spy some animal print peeking out here.
 A rosy colored plaid blazer adds a femine flair to the menswear inspired fabric.
 A longer length and multi fall color plaid make this a versatile jacket.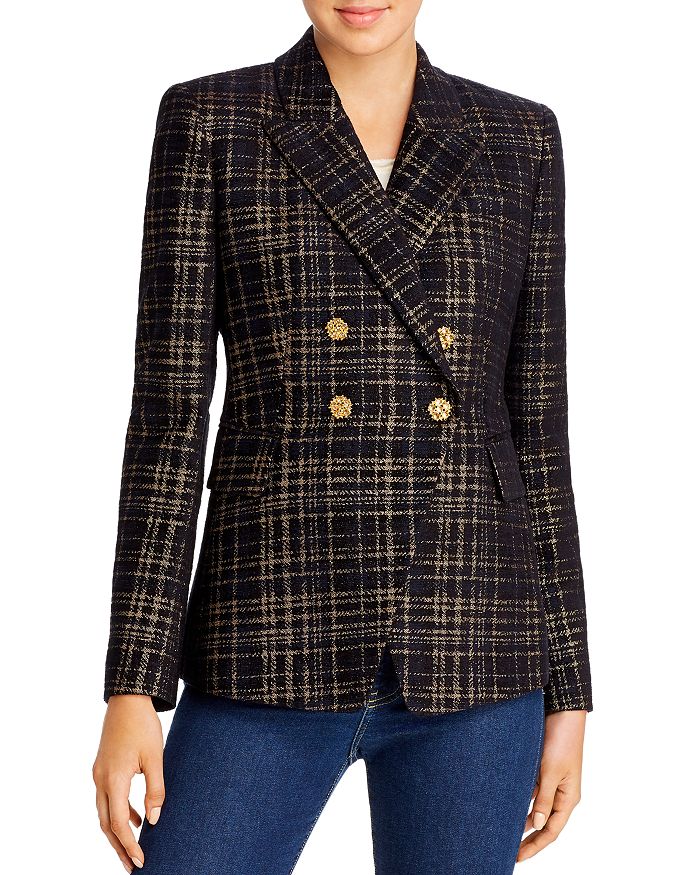 Get an early jump on holiday style with this beautiful metallic plaid blazer.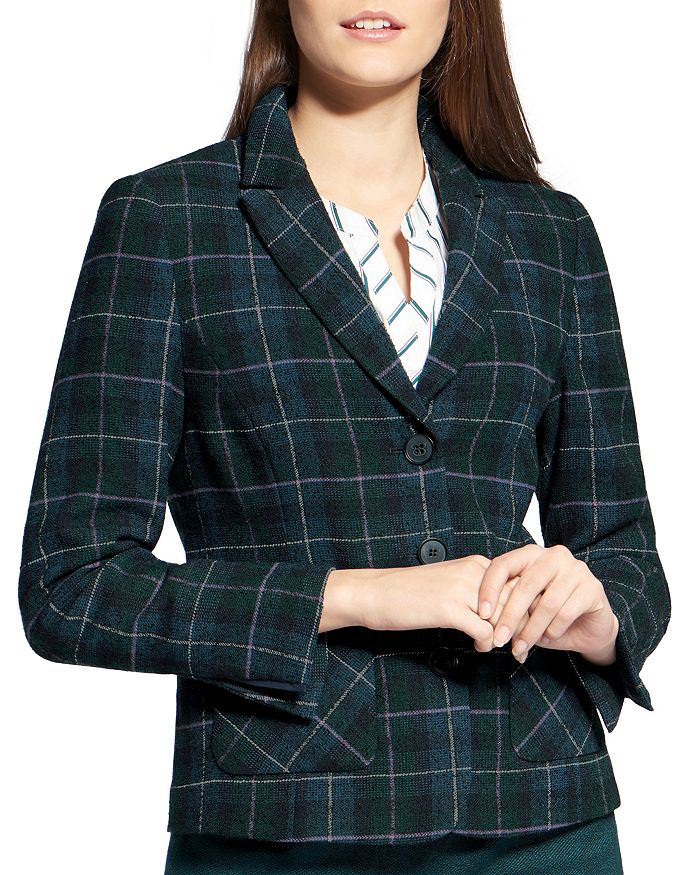 Embrace the green trend as well as plaid with this pine color blazer.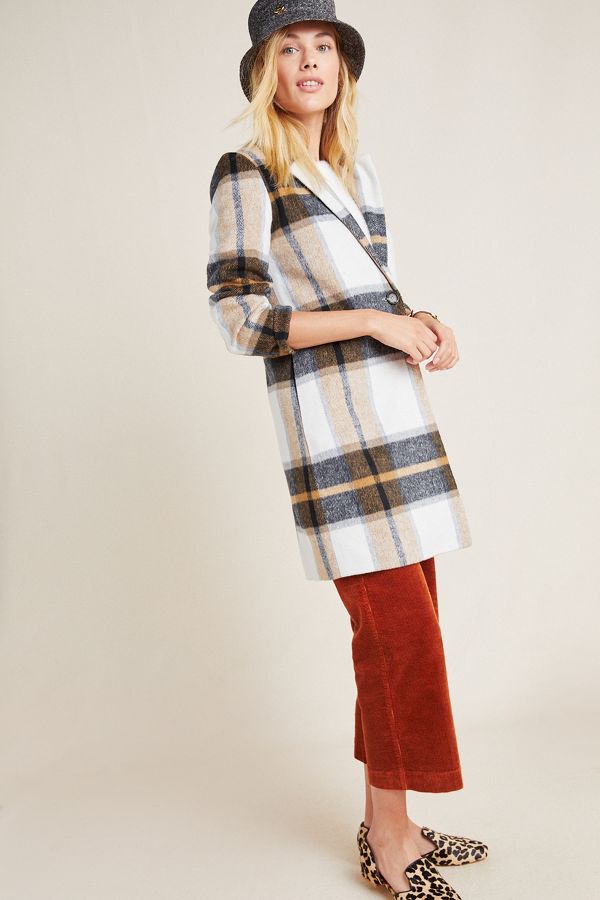 A cross between a coat and a blazer, this jacket fends off the chill of autumn air.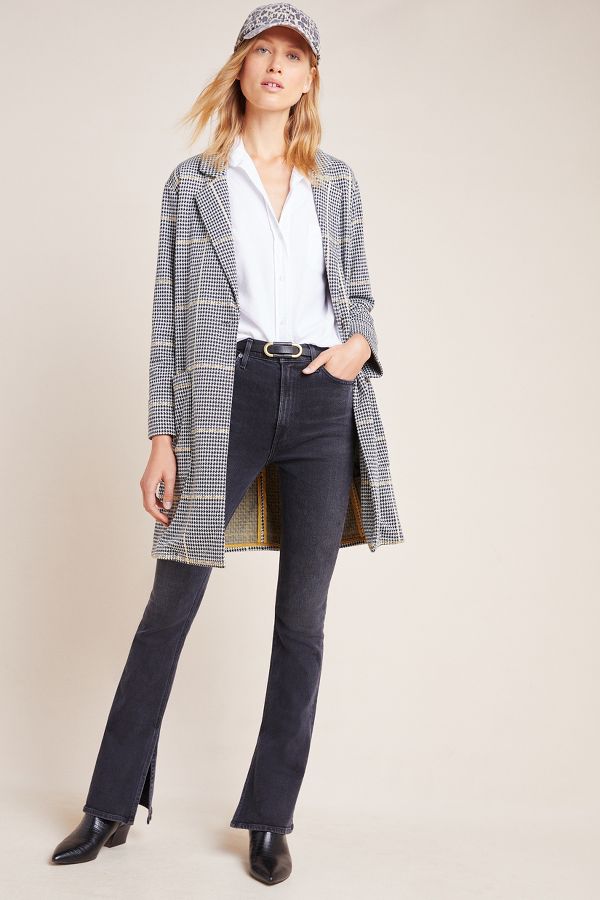 A lightweight jacket transitions the seasons.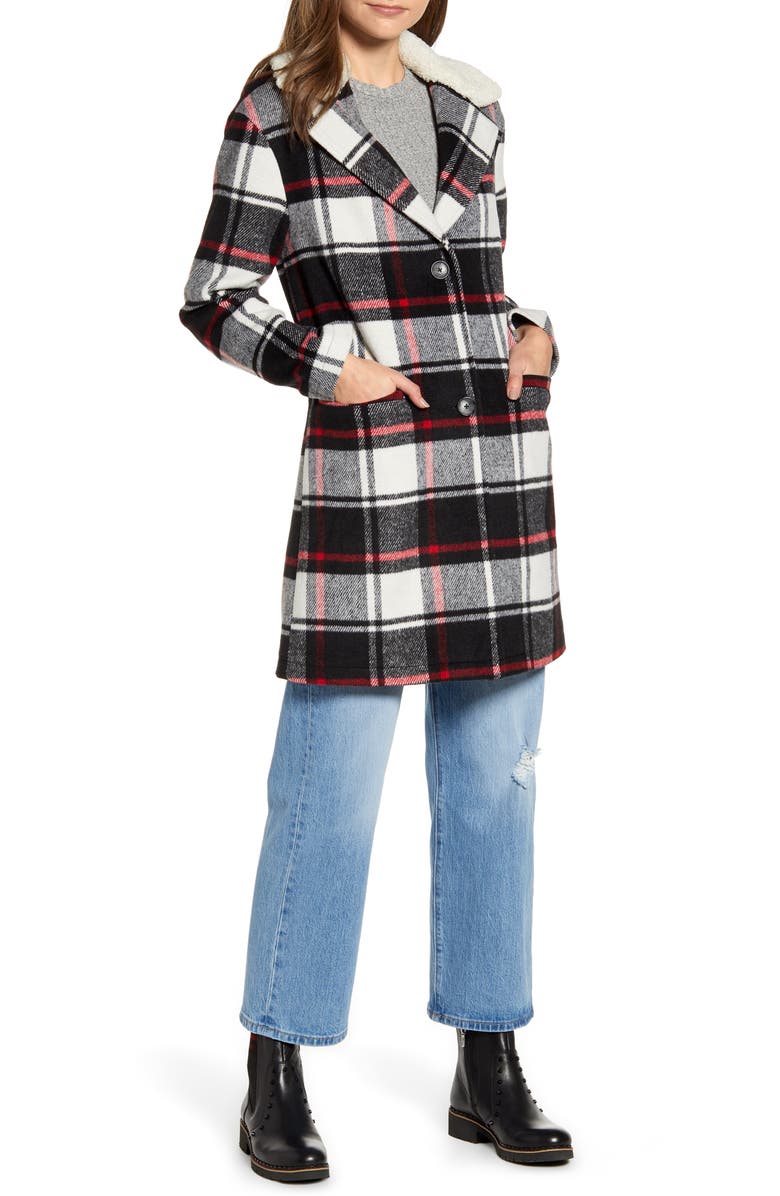 More of a coat, the shearling collar adds a cozy vibe to this jacket.
PANTS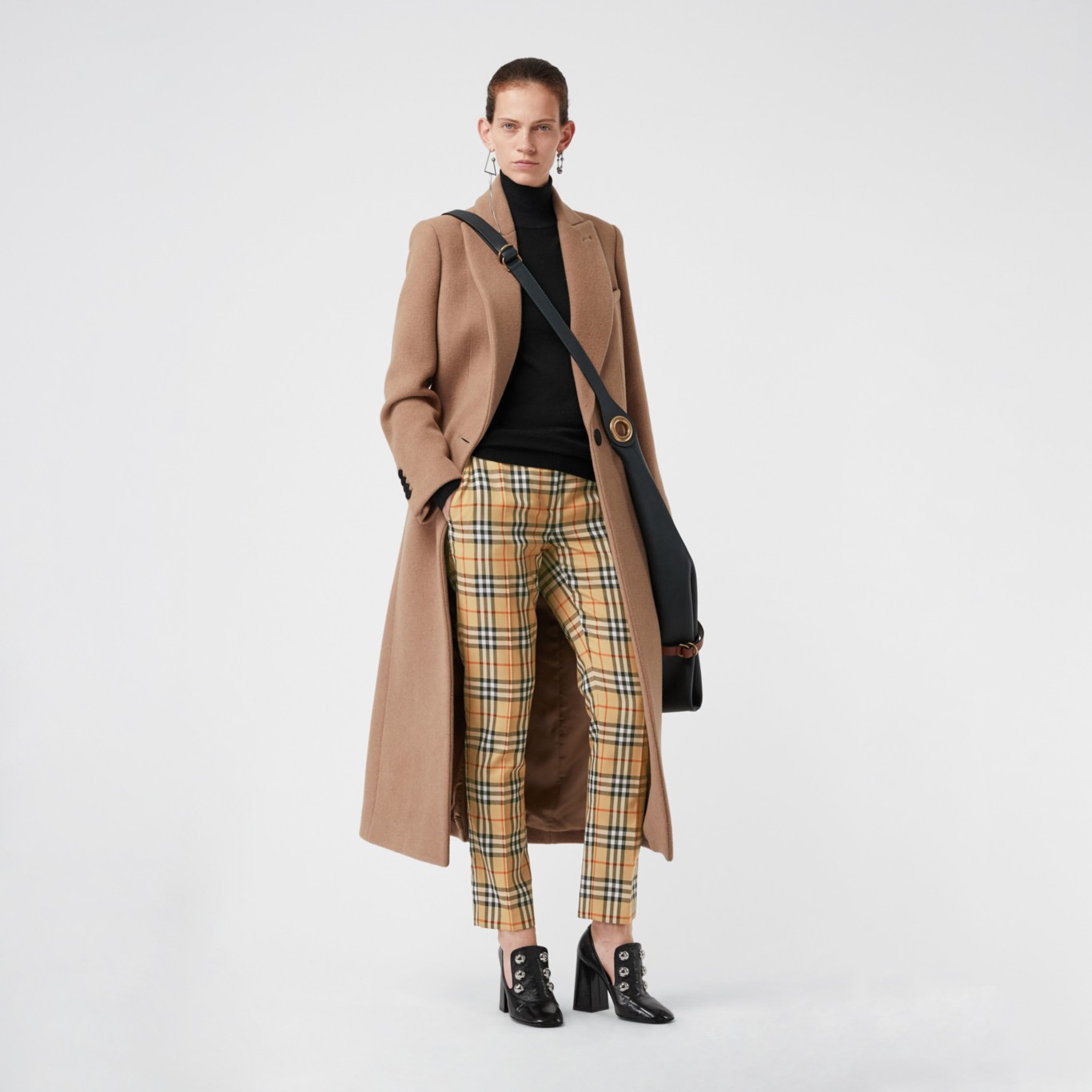 They are Burberry, the iconic plaid. Need I say more?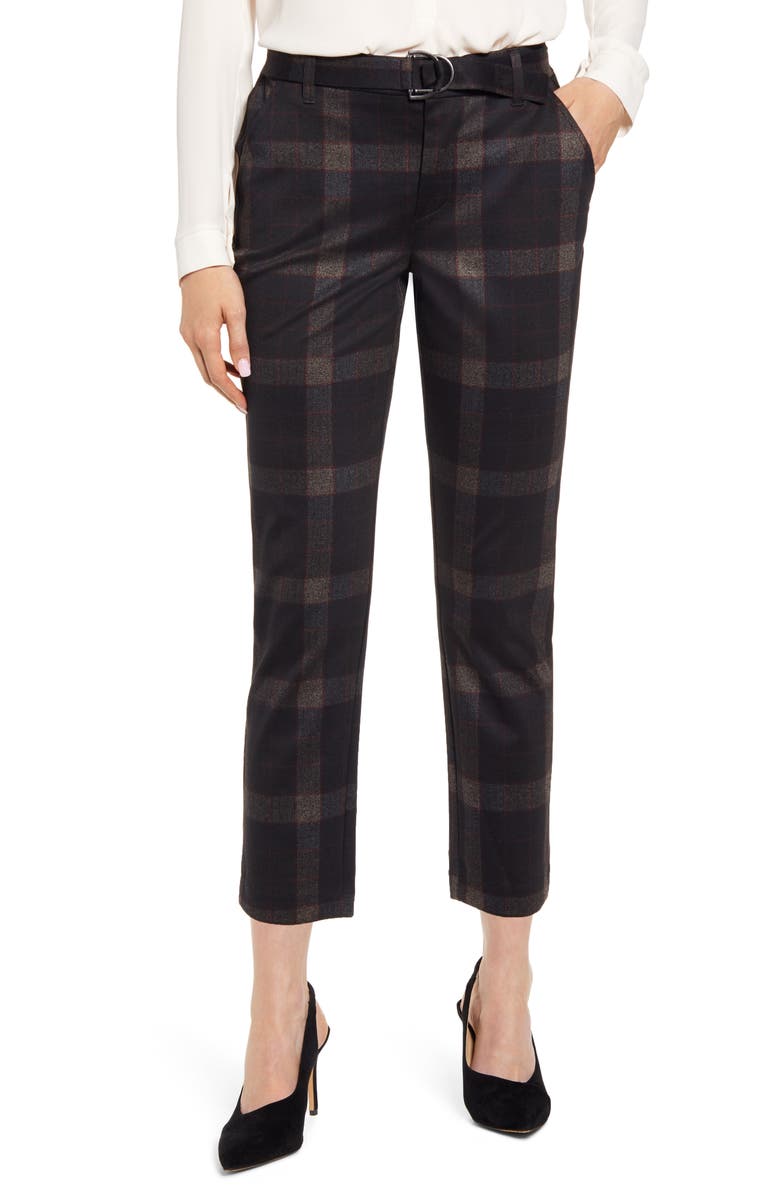 Sophisticated slim fitting pants work with a blouse and heels for work and a casual sweater with flats for the weekend.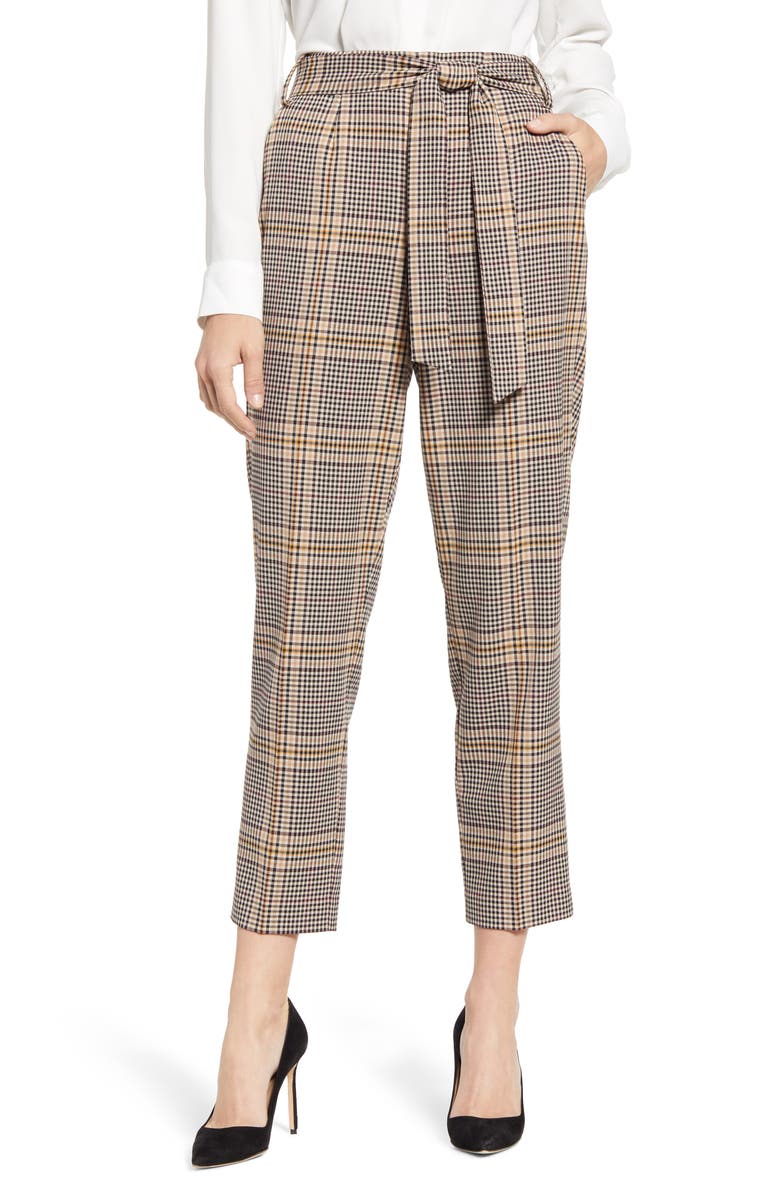 The cropped cut and tie waist keep these pants feminine.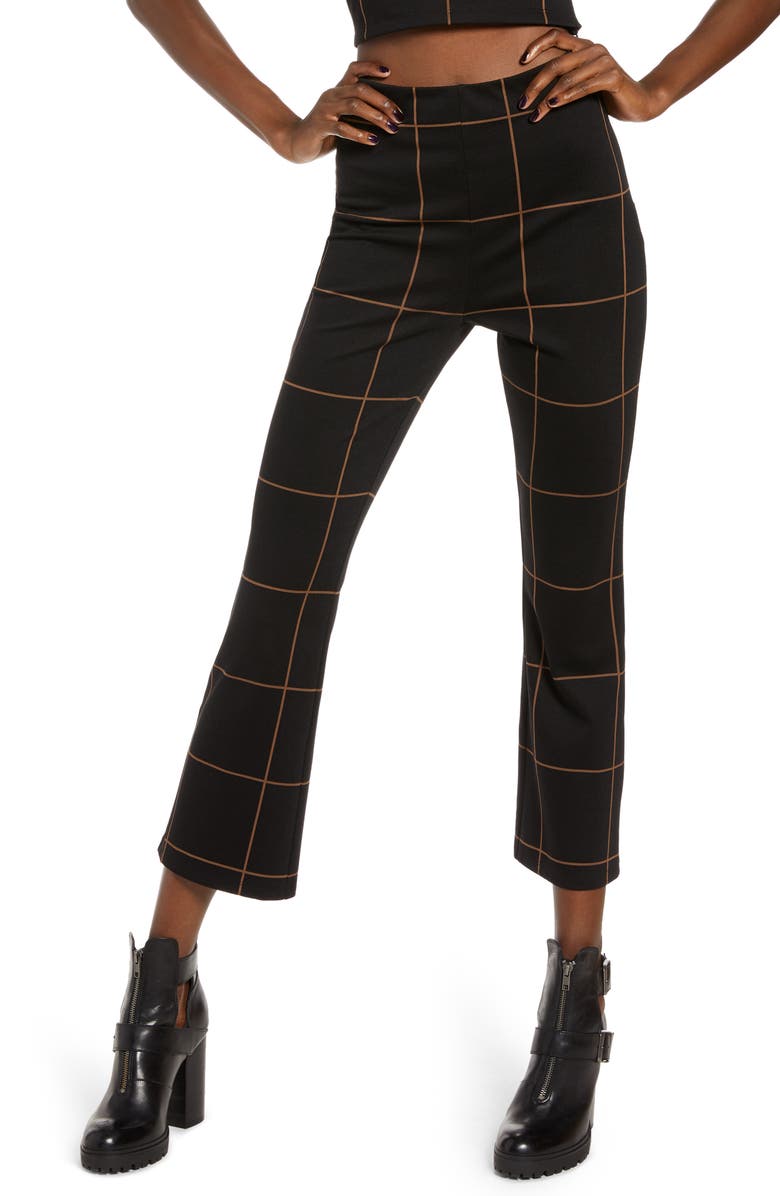 A ponte knit and kick flare pants offer a perfect way to showcase your new fall booties. However, unless you have abs of steel, I recommend skipping the midrift baring top! LOL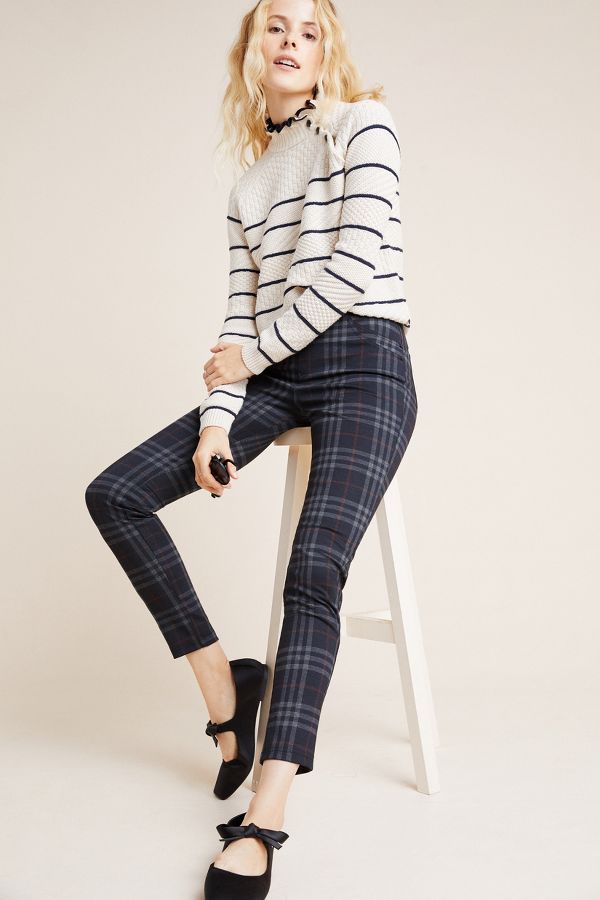 Just add a cozy sweater to this stylish pair of plaid leggings, also available in other colors of plaid.
SHOES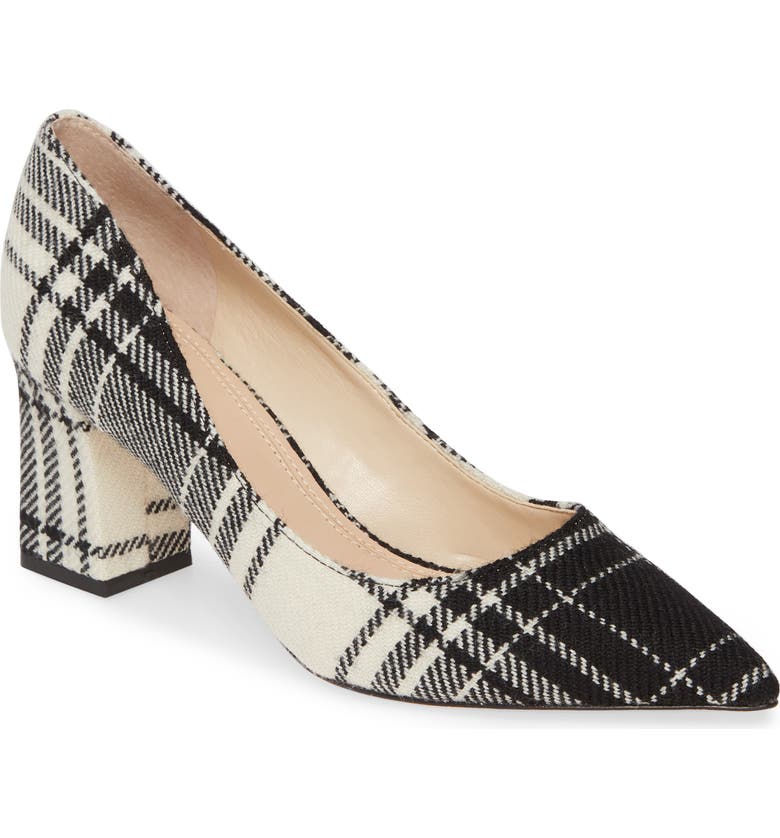 Slip on this black plaid pump with a great block heel for a fun look. I love this tartan plaid pump for Manolo Blahnik fans.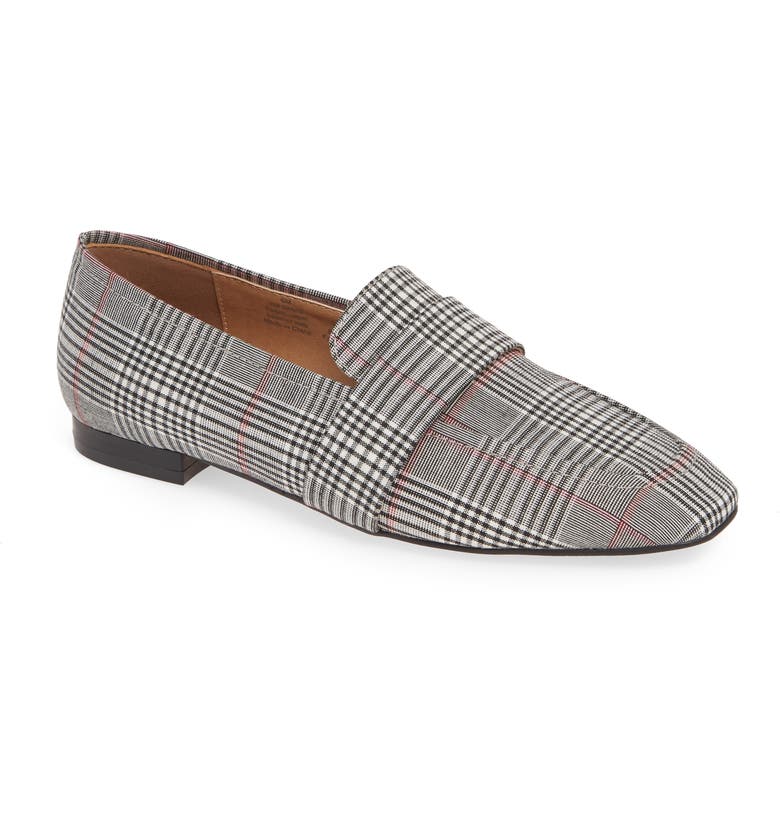 Who says flats can't be stylish?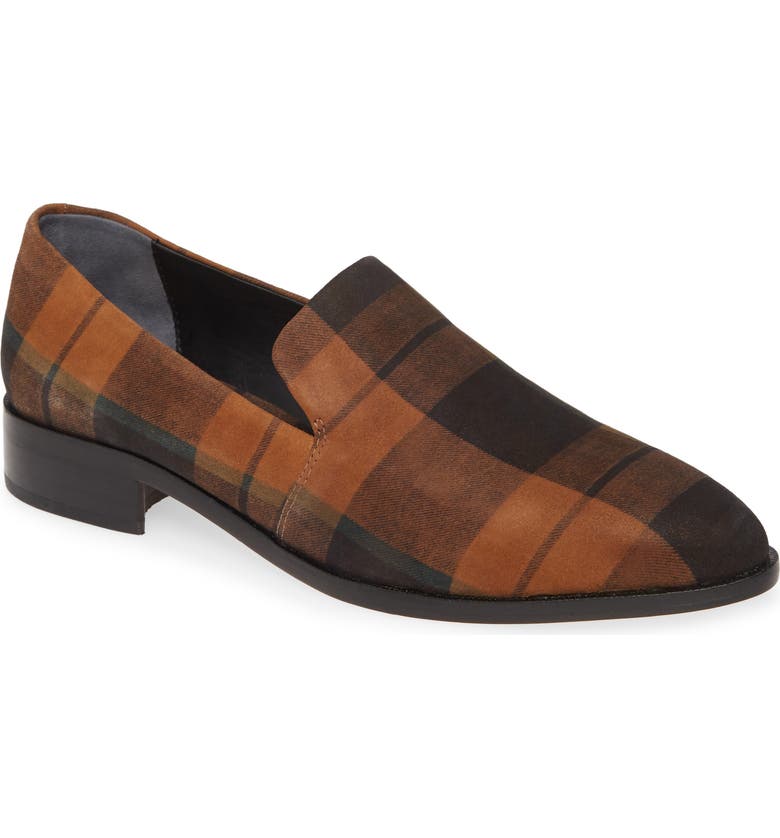 Another flat in rich fall colors.
 Slide into some bow tie mules for a polished look.
 Try a perfect preppy flat in a plaid by Jack Rodgers.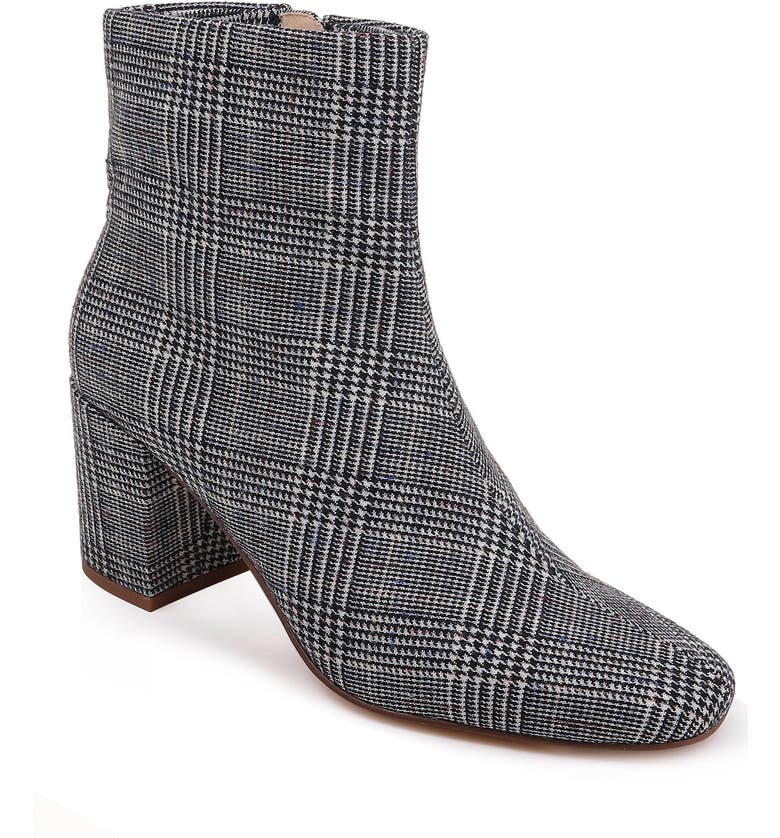 I love the idea of these booties with cropped pants.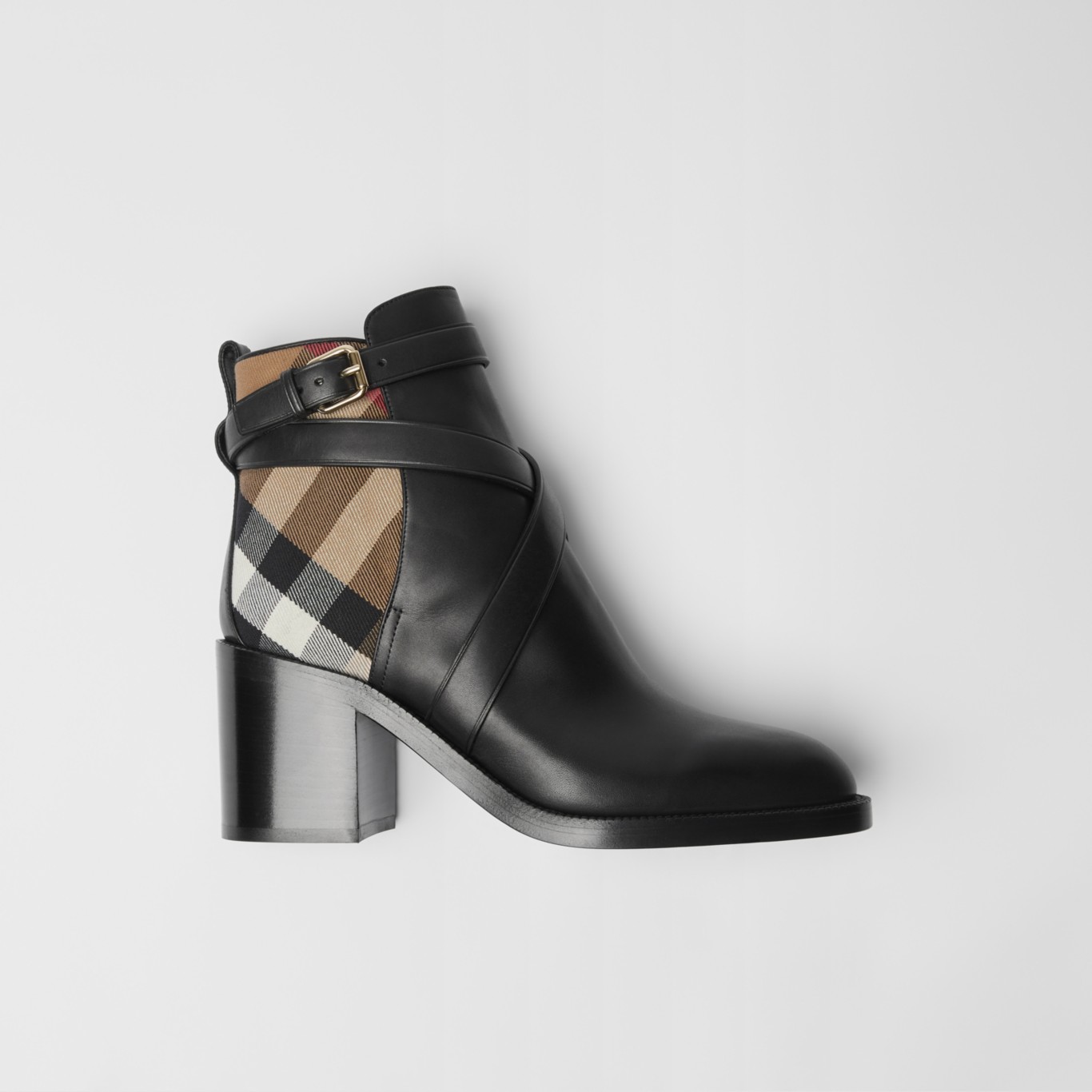 Step out in these booties with just the right amount of Burberry plaid.
Have I convinced you to be "mad for plaid"? Styles, patterns and price points in plaid are abundant this fall. I hope you choose to introduce some of this menswear pattern into your wardrobe this fall!
XO,
Linda