AHHH… Linen! It just shouts summertime! I have an obession with all things linen. I especially love linen camp shirts and breezy wide leg linen pants. (as shown above by blogger Songofstyle.com). The beauty of linen is the lightness of the fabric. Linen keeps its cool even on the hottest of days. The fabric is truly a classic. Yes, it wrinkles. But, I believe that adds to its casual appeal for summer. It looks chic, yet not overdone. I find it genuinely  helpful as I become more mature in age. Linen pants are certainly more flattering than shorts, and the lightweight fabric covers my arms and keeps me cool.
Wear linen in multiple ways. Pair a beautiful linen blouse with a skirt or a pair of jeans on a cooler day. Try a white tee with linen pants. Look for linen in a variety of colors as well as prints. Wear it wrinkled or freshly pressed – you be the judge.
Today, I am sharing some of my favorite linen items to help you keep your cool this summer.
BLOUSE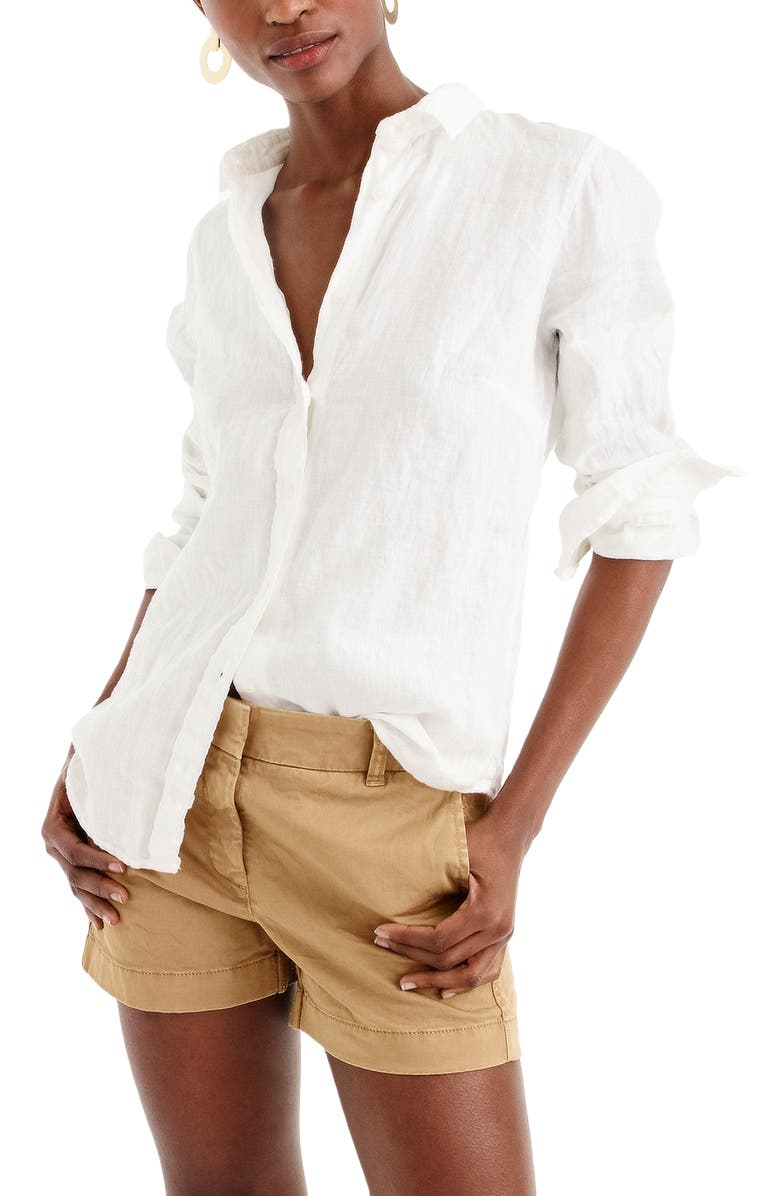 A white linen shirt is a classic and a must in every summer wardrobe.
 A rich blue popover linen camp shirt with roll tab cuffs looks equally beautiful with white or black.
Add a little twist to the white linen shirt with this fringed tunic. Choose from navy or white.
 A linen split neck top is lovely in lavender.
 The beauty of black and white is undeniable. Pair your white jeans with this linen black notched collar shirt.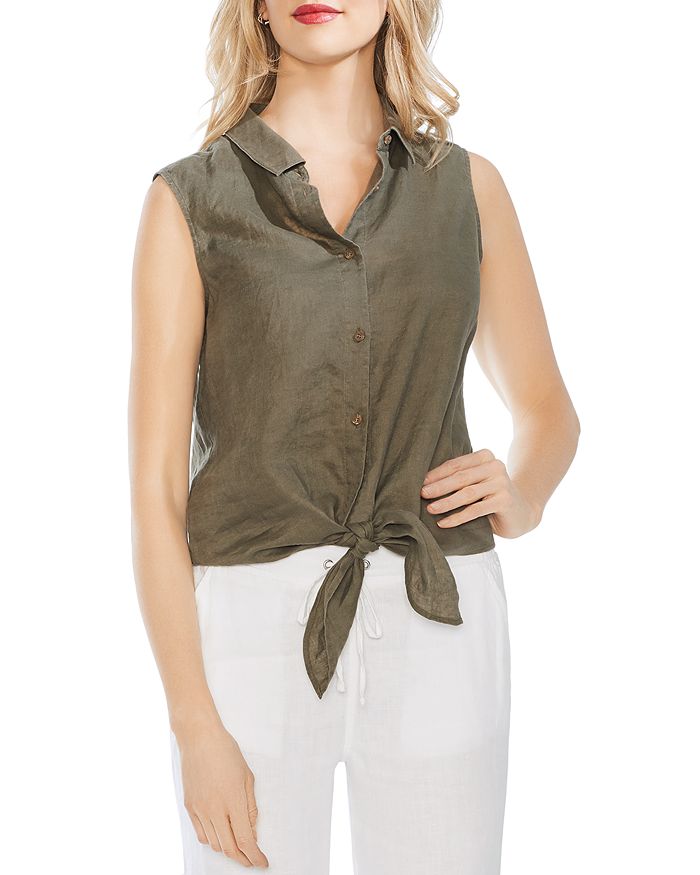 A tie front linen blouse says cool and casual.
 A body skimming top in linen chambray stands up to any heatwave.
DRESS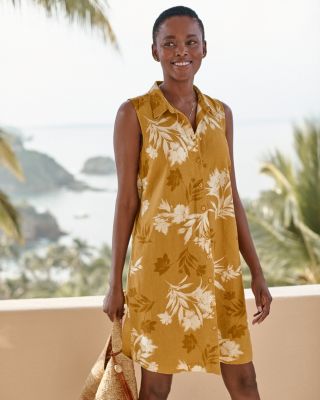 A flax linen sleeveless shirt dress is a wardrobe basic. Add accessories of your choosing.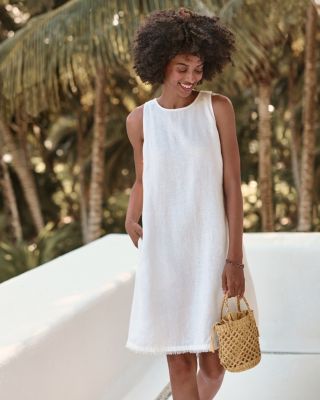 A white fringe hem A line dress takes you out for many occasions. I also like it in black for a more dressed up feel.
Great for errands or lunch with friends, a simple linen dress is offered in four colors.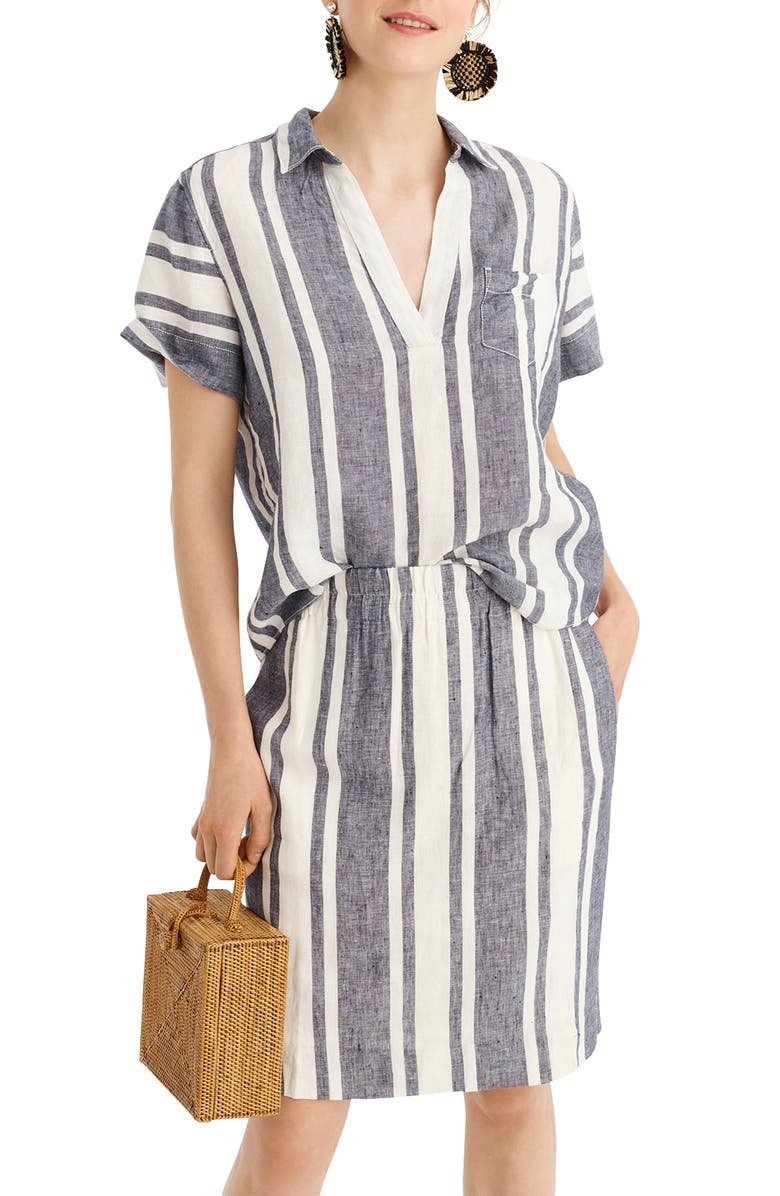 Ideal for a hot summer day, pair this linen top with its coordinating skirt.
 Sparkle linen and floaty sleeves make this dress a standout.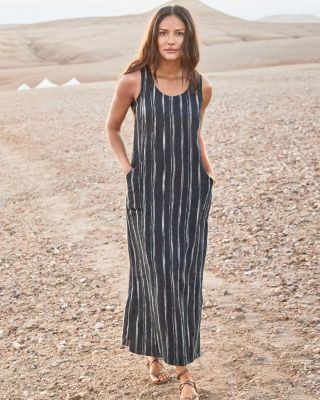 Linen, pockets and a modern stripe – say yes to this maxi dress.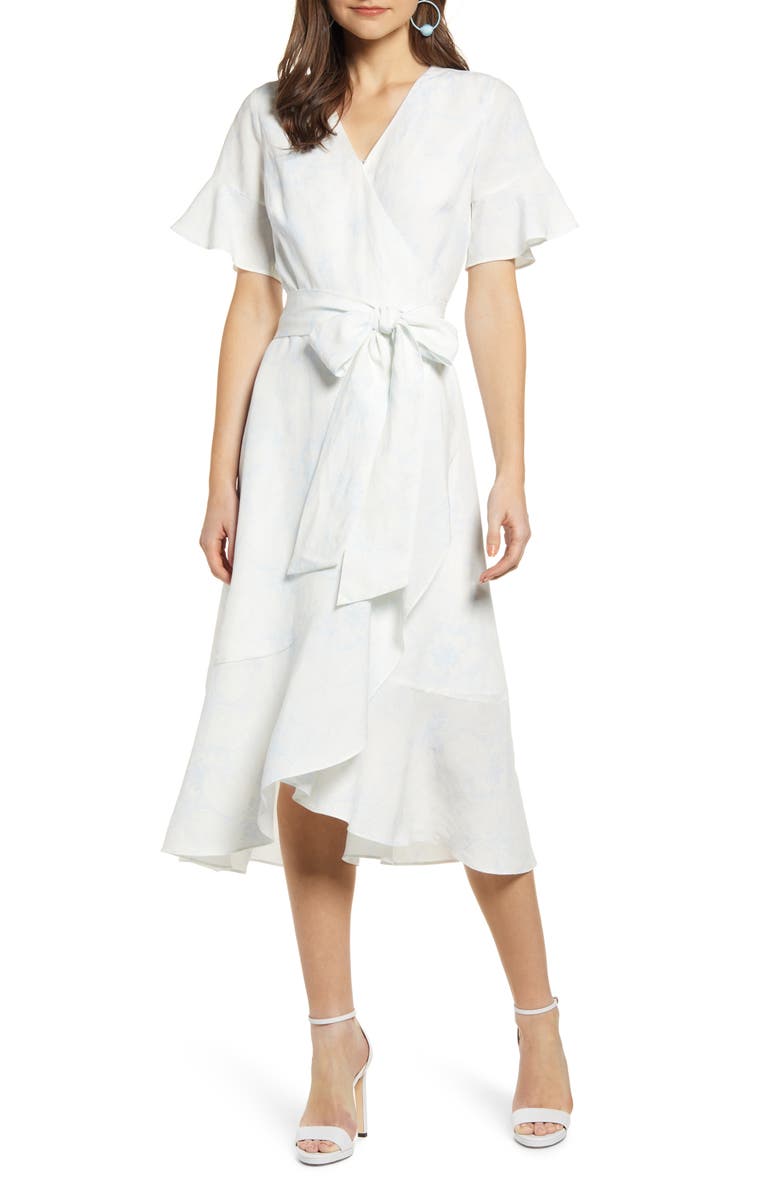 This dress has some lyocell blended with the linen, but is such a lovely summer dress  I had to include it.
PANTS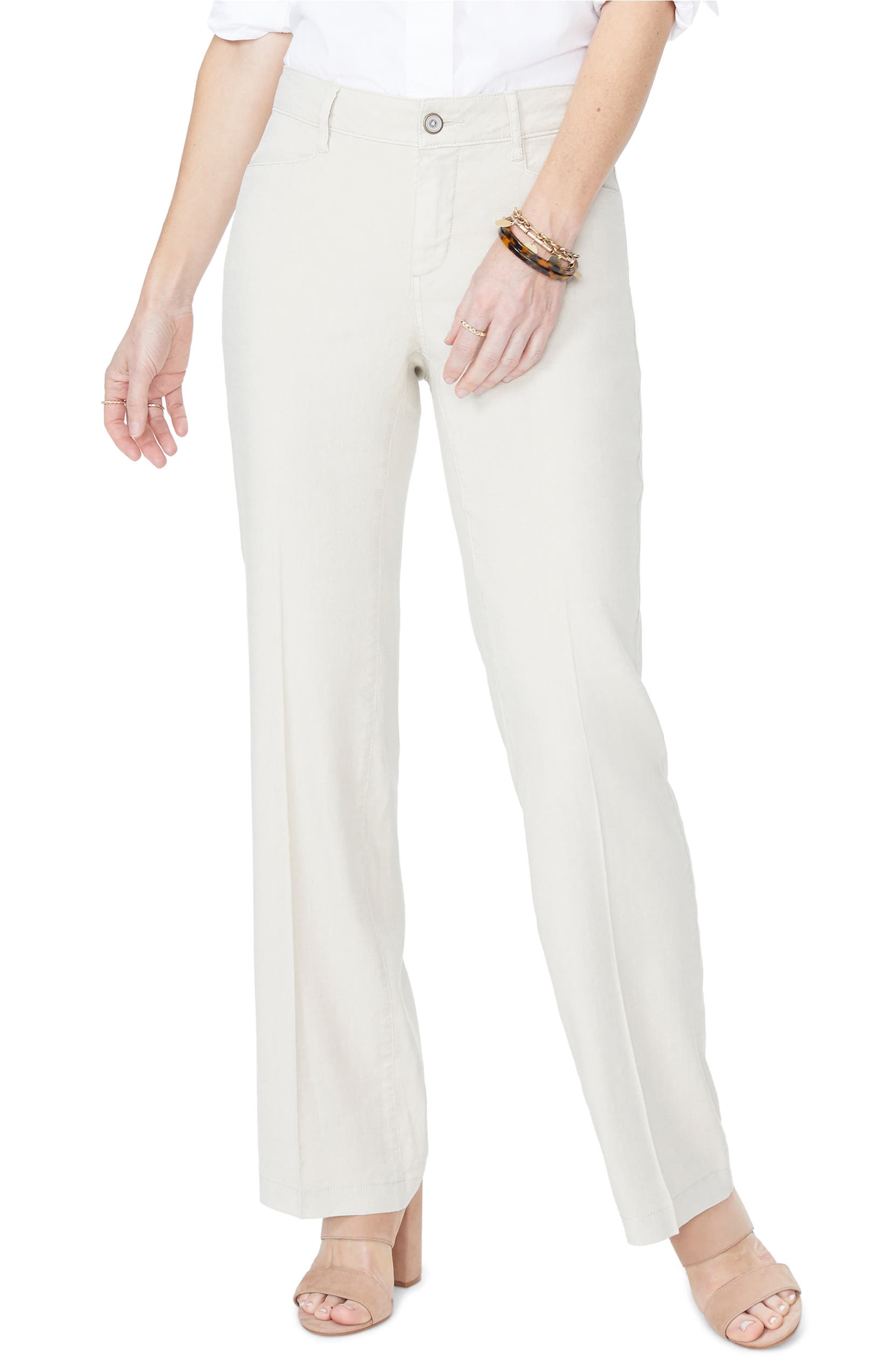 This classic linen trouser (with a bit of viscose and elastine added) elevates any summer look. The straw color is perfect paired with a white linen blouse. The NYDJ pants also have the added bonus of the lift/tuck technology.
 A lined white linen palazzo pant is a great summer alternative to a dress for a special evening out.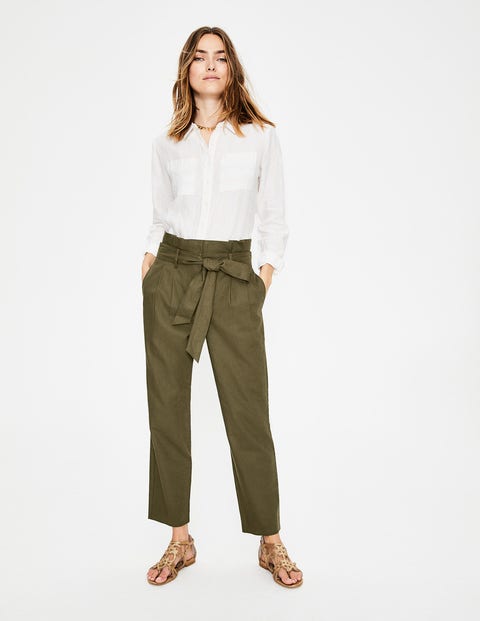 A paperbag waist and ankle length define these fabulous linen pants.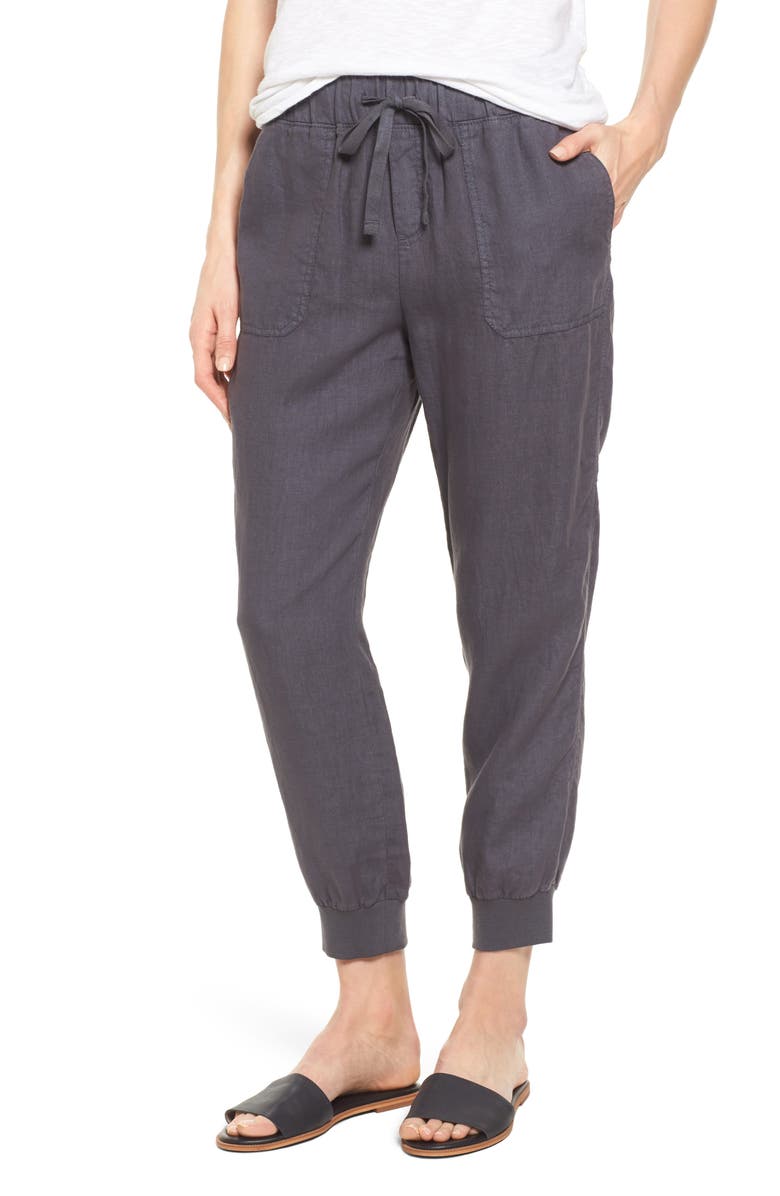 Ooze casual appeal with a linen jogger pant.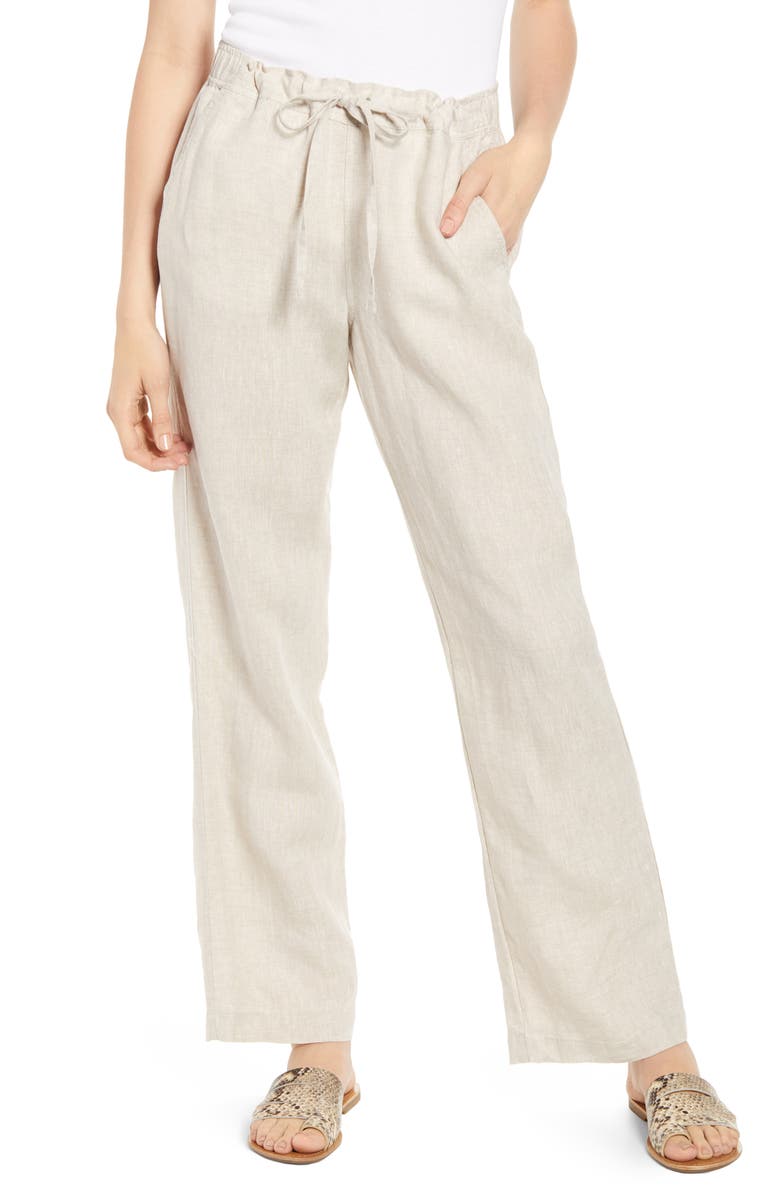 A comfortable elasticized back, tie waist and wide leg are found in these great linen pants in a natural color.
A full leg crop pant in linen is right on trend. Black offers more dressed up appeal.
Summer is upon us! Stay cool by introducing some linen into your wardrobe. Classic and chic, linen carries you from a day at the beach to an evening out on the town!
XO,
Linda