Autumn ushers in earlier darkness and a return to being indoors more.  I treasure the idea of a lamplight room, a cozy throw and settling in with a good book!
Lighting is one of the most important design elements in a space. There are three basic types of lighting….general, task and accent. A good lighting design will incorporate all three of these elements to provide a cohesive design. Lighting not only illuminates your home, but gives it personality and character. The various aspects of lighting are too numerous to detail in a single post. Therefore, today, I have chosen to focus on lamps.
Lamps serve more than one purpose. They not only light a space, but act as dynamic accessories in a room. Offered in all shapes, sizes and colors, lamps help define a room. Today, I am sharing 8 lamps that will provide an impact without breaking the bank. Prices range from $100 to $300.
Featured above is a favorite lamp of mine in my living room. The glass curves are my favorite aspect. This lamp straddles the line between traditional and contemporary.  I would use it in either setting.
A mercury glass lamp speaks rustic luxury.  Pair on either side of a bed as shown here.
 Use a colorful lamp to accent your space. This luscious green lamp warms up any interior.
 A mid-century modern lamp is fun with its combination of ceramic and wood.  I purchased this lamp for my daughter and son-in-law's condo in the city.  It's smaller scale makes it ideal for tighter spaces.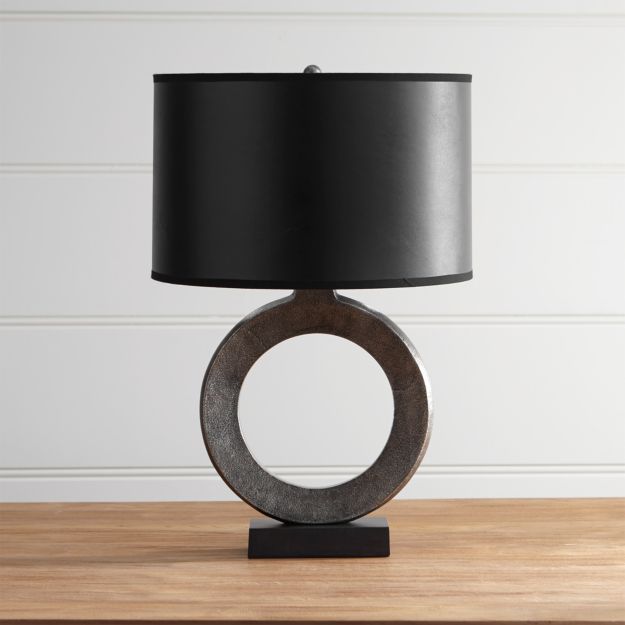 This textural antique silver finish lamp adds pizzazz to any decor.  The handsome black shade completes its appeal.  Use it on a console or an entryway table.
 Flank a beautiful dining room buffet with a pair of these candlestick lamps.  I love the elegant and airy feel they offer.
  A chinosierie lamp is always a classic. It works equally well in traditional or contemporary decor. The squared shape of this lamp adds interest.
 A terracotta lamp shines in its simple beauty.  The textured white finish offers a perfect fit for a cozy family room or an all white bedroom.
Consider lamps an accessory for your home.  The options are endless! I hope you are inspired to add some character to your home with great lamps!
XO,
Linda