I'm sure you have heard the phrase "It takes a village". It certainly applies to the number of products I need for my hair.  The older I become, the more blonde I become. It's a marvelous disguise for grey! Hence, lots of effort is required. My hair stylist, Kate, certainly deserves a shoutout here for the cut and color maintenance she utilizes to keep me blonde with a touch of brunette. (I provide the gray!)
Today, I am sharing the products I absolutely love for my hair.  My hair has a bit of natural wave, a few cowlicks, and is rather fine.  As I have aged, it seems thinner as well as more dry! Yippee! As a result, I have an arsenal of handy products that combat these various factors.
 Pictured above is my current army of favorites.  I am sharing details about each one.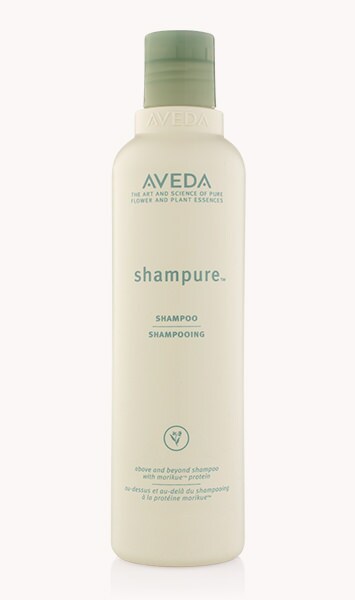 My first line of defense is this fabulous shampoo called Shampure by Aveda.  Since it is gentle and contains morikue protein, it doesn't dry out my hair. And may I also mention, it smells amazing with a bouquet of 25 pure flower and plant essences.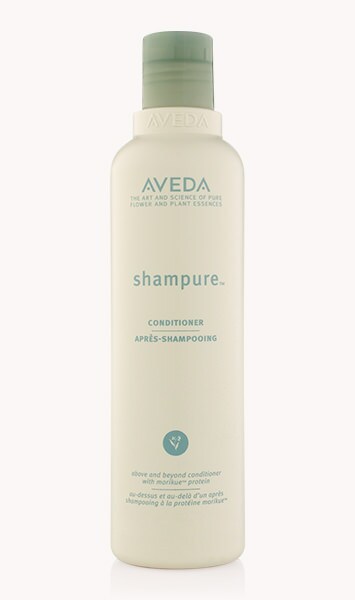 The Shampure Aveda conditioner also gently fortifies and conditions  my hair.
Before blow drying, I spritz Keranique Lift and Repair Serum on the roots of my hair and comb through. I love how this product gives me volume and lift when I blow dry my hair, especially at the roots. No fine, limp hair with this product! It is enriched with keratin to protect the hair cuticle.
I also apply Klorane Color Enhancing leave in cream on the length and ends of my hair prior to blow drying. Doing this protects the ends from drying out during my blow dry process and adds a beautiful shine.
Once per week I shampoo my hair with KertatinComplex Blondshell shampoo.  The purpose of this is to reduce the brassiness and preserve blonde hair color.  We have terrible water in the Chicago area which is tough on hair color. Once again, the Keratin it contains rescues my fragile hair!
Keeping with the once per week theme, I use this L'Oreal Renourishing Butter.  I discussed this product a couple of weeks ago as a favorite of mine.  So to reiterate, It does an incredible job of rehydrating and conditioning my hair!
My very favorite product of all is the RedkenFrizz Dismiss finishing sheets.  These little babies are amazing!  They look just like dryer sheets.  One simple  smooth over the top of my hair and frizzies are gone! Anyone living in the Midwest knows what humidity does to hair. These are easy to pack as well.
One would think the use of all these products is exhausting.  However, each one requires only a few seconds of application.  I perish at the thought of how my hair would look without them! Not really, but I am grateful for their miraculous abilities. I hope you find a product in this assortment you might be interested in trying!
XO
Linda