Cooler temperatures and the falling of leaves gives us permission to take all our booties out of hibernation.  I personally love booties.  For some reason, they seem to be comforting to my older feet. I like the ankle support and varying heel heights available. So, I rejoice when I can pull them out of my closet.
Every fall, various stores offer us a fabulous selection of new booties.  The biggest trend I am seeing this year is the pointed toe.  But don't despair if a pointed toe isn't for you, there are plenty of options with other toeboxes.
Including a variety of colors and a mix of leather, suede, or  even fabric will offer you options for just about every outfit.  Consider a heel height and style that works best for your personal needs.  Booties are offered in low heels, block heels, kitten heels, and high heels to name a few.
Pictured below are some of my favorites this season!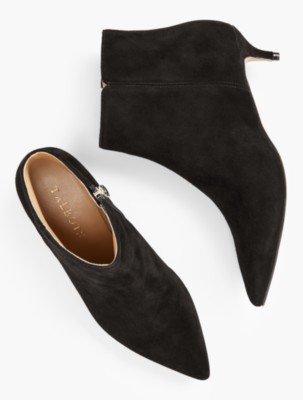 I just purchased this great pair of  black suede kitten heel booties. They are SO comfortable.  I can see them with jeans, a skirt or dress and tights, and dress pants. The low heel makes them perfect for everyday wear, and the pointed toe provides an updated look.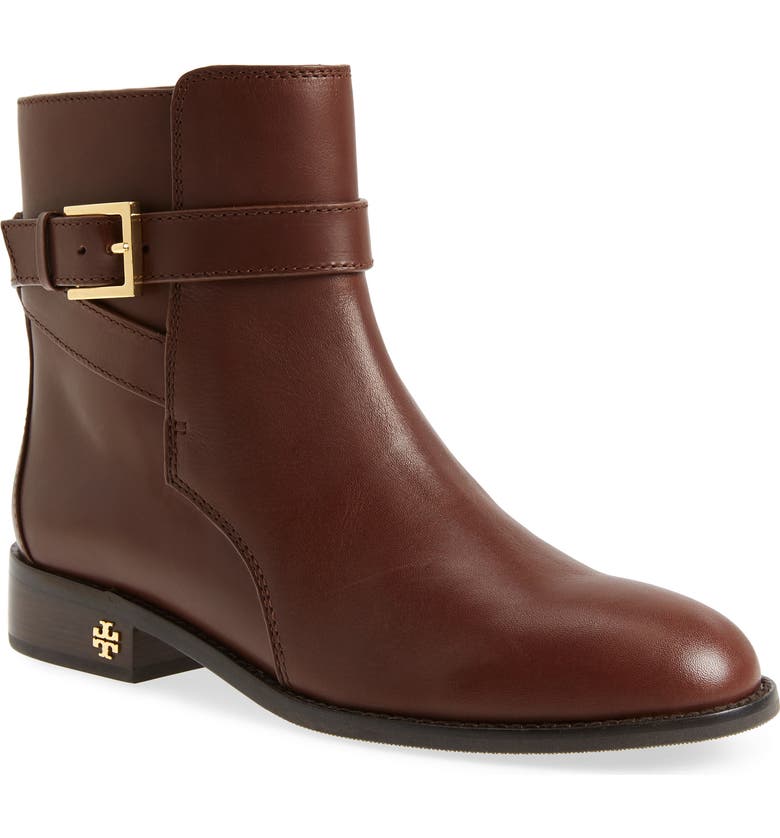 Think about adding some rich brown booties in leather.  It lends itself to ankle length jeans or a cute pair of leggings.  I could also see them with a tweed or plaid skirt. Consider these booties for all colors in your fall wardrobe.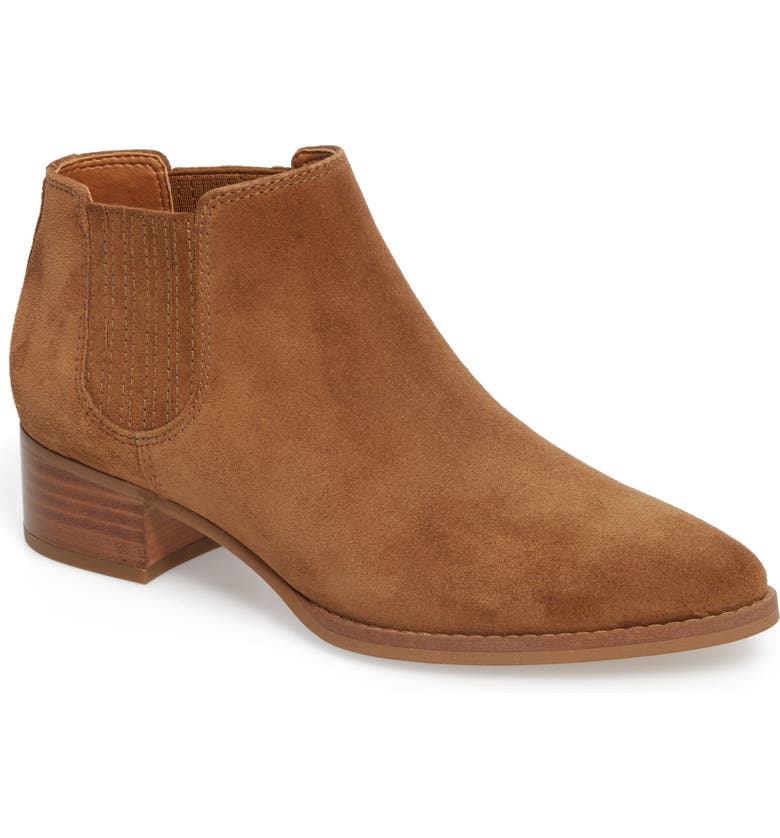 These brown suede booties are serving me well this fall. I love to wear them with a pair of distressed jeans. They are perfect for casual days and the low heel allows me to wear them without worry of foot pain.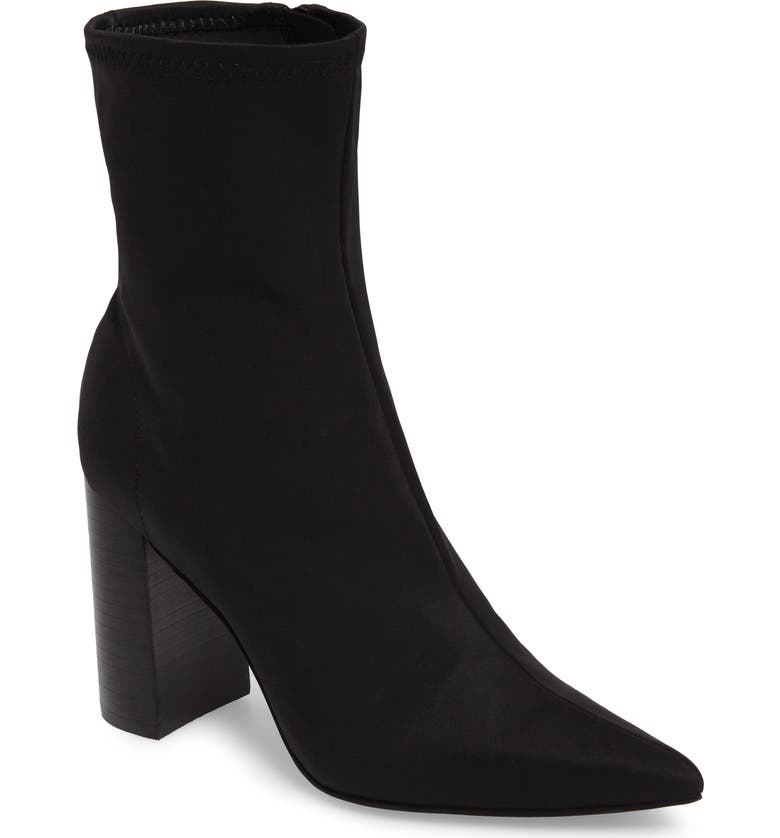 Sometimes we just want to wear a higher heel.  I LOVE these! The block heeled booties have a stretchy shaft to allow for a sock type fit. The block heel and pointed toes are both current trends and provide more stability and comfort than a thin heel. Pair these dressier booties with lots of looks including black dress pants or dark denim.
Another block heeled option in leather.  I have a pair very similar to these and have worn them to death! These have a 3 1/2 inch heel, which is about as high as I go these days. I find them very comfortable because of the ankle support.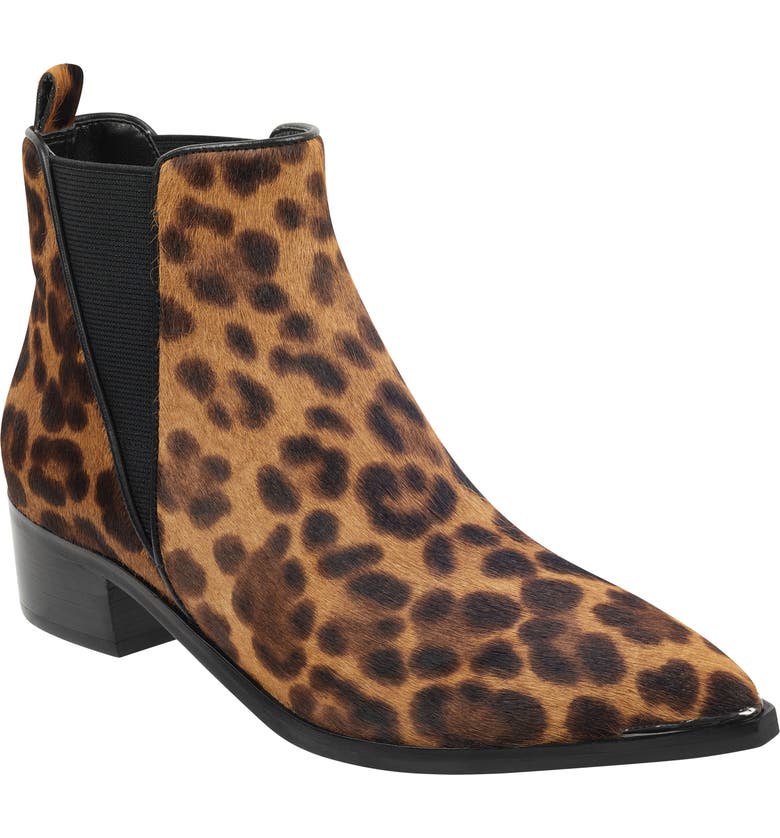 What would fashion be like without a good animal print? Beautiful leopard print booties are calling my name. I envision a great pair of jeans and a perfect black cashmere sweater with these beauties.
The choice of fabulous booties for fall is endless. I have barely scratched the surface, but I hope some of these options get your creative juices flowing. Celebrate autumn with some new footwear in the form of booties!